Workday Tenant Access provides the                    following features:
Once you get enrolled to the workday tenant access, you will be given a unique workday tenant access credentials via an email.
Access given to all the Workday modules except Workday Studio, Workday Advance Reporting, Workday BIRT in your Workday tenant.
Workday tenant access provides you an opportunity to explore all the workday modules in a single unified space with ease.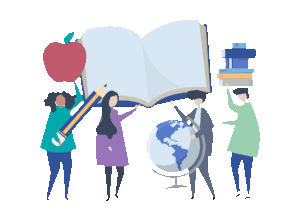 About Workday Tenant Access
A Workday tenant is an online environment where an organization can manage its human resources, financials, and other business processes. Workday Tenant access allows authorized users to log into the Workday tenant and access the data and functionality specific to their organization. In order to provide tenants with the appropriate level of security, Workday uses a multi-tenant architecture in which each tenant has its own instance of the Workday application.
Organizations can choose which type of tenant access they would like to use, or they can use a combination of both SSO and direct login. The decision about which type of access to use depends on the needs of the organization and the preferences of its users.


Workday Provides two types of Tenant Access
This type of access uses an organization's existing identity management system (such as Active Directory or LDAP) to authenticate users when they attempt to log into the Workday tenant. Once authenticated, users are automatically redirected to their organization's Workday instance.
This type of access allows users to log into their organization's Workday instance directly, without going through an external identity management system. Users who have direct login access will be able to create their own account on the Workday tenant and set their own password.
The cost of a Workday tenant depends on a number of factors, including the size and scope of your organization, the number of users you have, and the features and functionality you require. However, in general, a Workday tenant can cost anywhere from $500 to $5,000 per month.
You can get Workday Tenant Access with us also at affordable prices.
Yes, you can use Workday from home.
A Workday preview tenant is a temporary environment that allows customers to test and experience the latest features and functionality of Workday. This environment is typically made available a few weeks before a new release is generally available.